Featured Shop
Pretty Pig Design
Be sure to visit Pretty Pig Design
http://www.etsy.com/shop/PrettyPigDesign
where you will find unique statement jewelry specially designed and hand created for you!
Going into college, I had full intention in becoming a kindergarten teacher. The classroom experience left me with the discovery about my creative passion through the abstract nature of elementary coloring and making crafts. The revelation of the artist trapped inside me has compelled me to free her! Changing my life course, I graduated with a degree in Graphic Communications with a minor in Art. In the never ending pursuit of the perfect accessory to the cute ensemble (completed with a perfect pair of boots) I stumbled into jewelry design. I sought out a few classes and became totally addicted! I enjoy experimenting with different textures and color combinations to make fashionable and practical art. My favorite current creations are fabric flowers and buttons; flower button necklaces, hair clips, headbands…endless potential!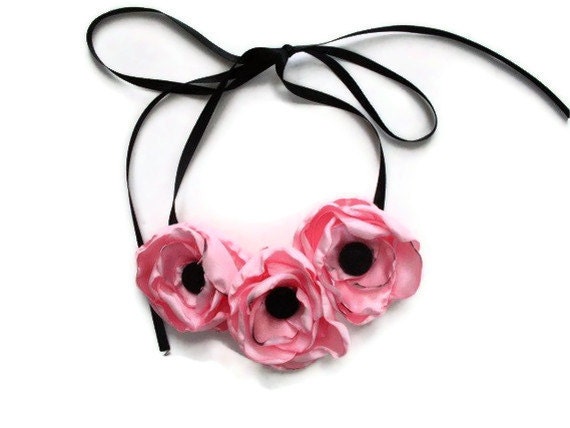 If I could travel back in time I would like to have been either an actress from the Golden Age of Cinema, or a Big Band singer. Since that isn't a possibility; I draw inspiration from watching vintage movies (Cary Grant, Doris Day, Katherine Hepburn, etc.), and am influenced by their soft clean lines. I like to add a kick of color or texture to make the style a little more modern and personal.
I like my workspace to be organized and clean, but if I were to be totally honest, I would have to say neither of those words describes my craft room. I am very much a visual processer, so it is important for me to be able to see all of the materials I am working with at one glance. To aide in this creative process, I have built an environment where all my tools hang on a peg board; and the materials are sorted by color into glass jars and clear storage containers. This method allows the materials to be both creatively organized and easily accessible.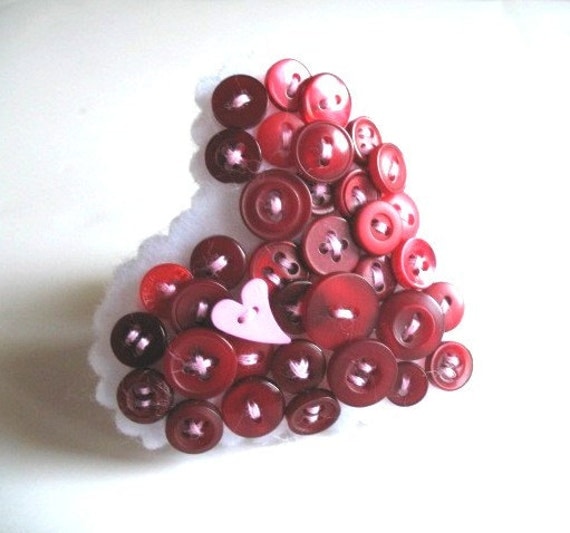 As a side note… growing up, I was heavily involved in 4-H and showed pigs at the county fair. Since then, friends and family have contributed to a sizable ceramic and stuffed animal pig collection. As an adult, I have never let the emotional attachment go, and my shop name is a homage to a childhood reminder of the cute cuddly image of the pretty pink pig.
www.prettypigdesign.etsy.com
www.facebook.com/PrettyPigDesign
pinterest.com/prettypig/