Featured Shop
Arthouse 525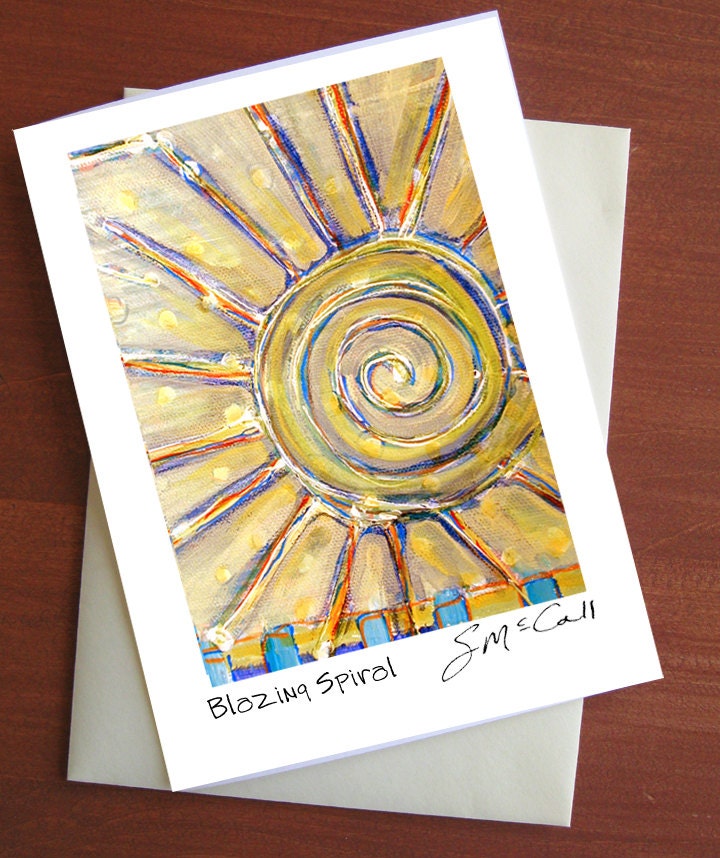 Enjoy a visit to Arthouse 525
http://www.etsy.com/shop/Arthouse525
where you will discover fabulous one of a kind hand crafted items, art prints and original paintings.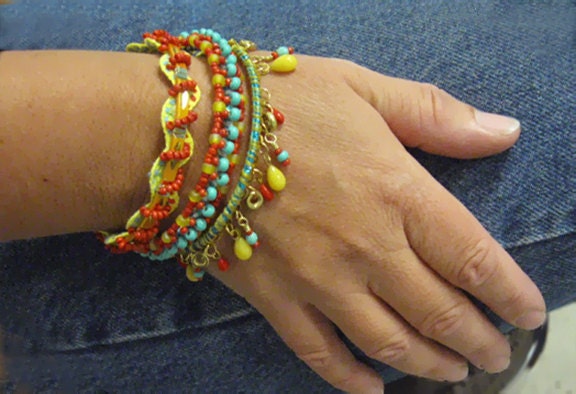 I have been creating for most of my life. Drawing, painting, making things: I love it all. Right now, I am focused on unique, one of a kind jewelry and fiber art. Next week, it may be back to painting.
I have areas set up all over the house where I can just start on whatever craft suits my mood. Luckily, my husband is an artist too, so he fully understands the need for multiple work stations. He likes the idea that our whole house is one big art studio. In fact, I overheard a conversation with his brother where he stated that we live in an "art house". So, that is where I got the name for my ETSY shop.: Arthouse525. "525" being our house number. The only room in the house that does not have art supplies in it is the master bedroom. I like to keep that room spotless and serene at all times.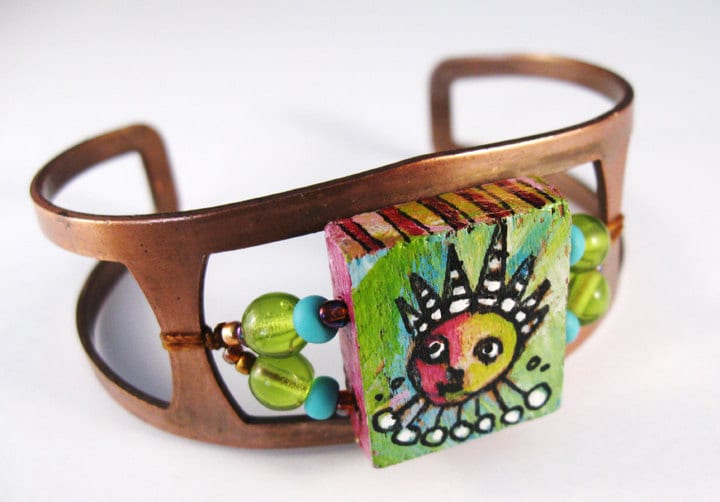 The wall of art supplies in the photo of me was made by using scrap wood and ammo boxes. Here is a better photo of that. I have a how-to at this link on my blog-
sandramccall.blog.com/2012/07/25/up-cycled-ammo-boxes/
My best studio tip for organization is to keep like items with like items and use labels on your storage bins. It saves time looking for supplies. Another good studio tip is to clean paintbrushes and knives that have dried acrylic paint on them with alcohol. Just submerge the bristles in a dish of rubbing alcohol, Leave for minutes, hours or days depending on how dirty the brush is. Even old, cruddy brushes come clean after a day or two.
My favorite quote- well, one of them anyway- is "In order to make your dreams come true, you first have to wake up!" That quote has been attributed to so many people that I honestly don't know who first said it. But it is so true!
my blog -
www.sandramccall.blog.com
my store -
www.etsy.com/shop/Arthouse525
my fun stuff -
www.pinterest.com/sandramccall
Facebook -
www.facebook.com/SandraMcCall525
my photos -
www.flickr.com/photos/sandramccall/